My first steps, prints and models into the 3D printing world
My first week into 3d printing.
Intro
I've recently picked up 3d printing, I saw a quick sale going on the AnyCubic i3 Mega on Amazon, picked it up for £259.99 with a coupon and I've been hooked since.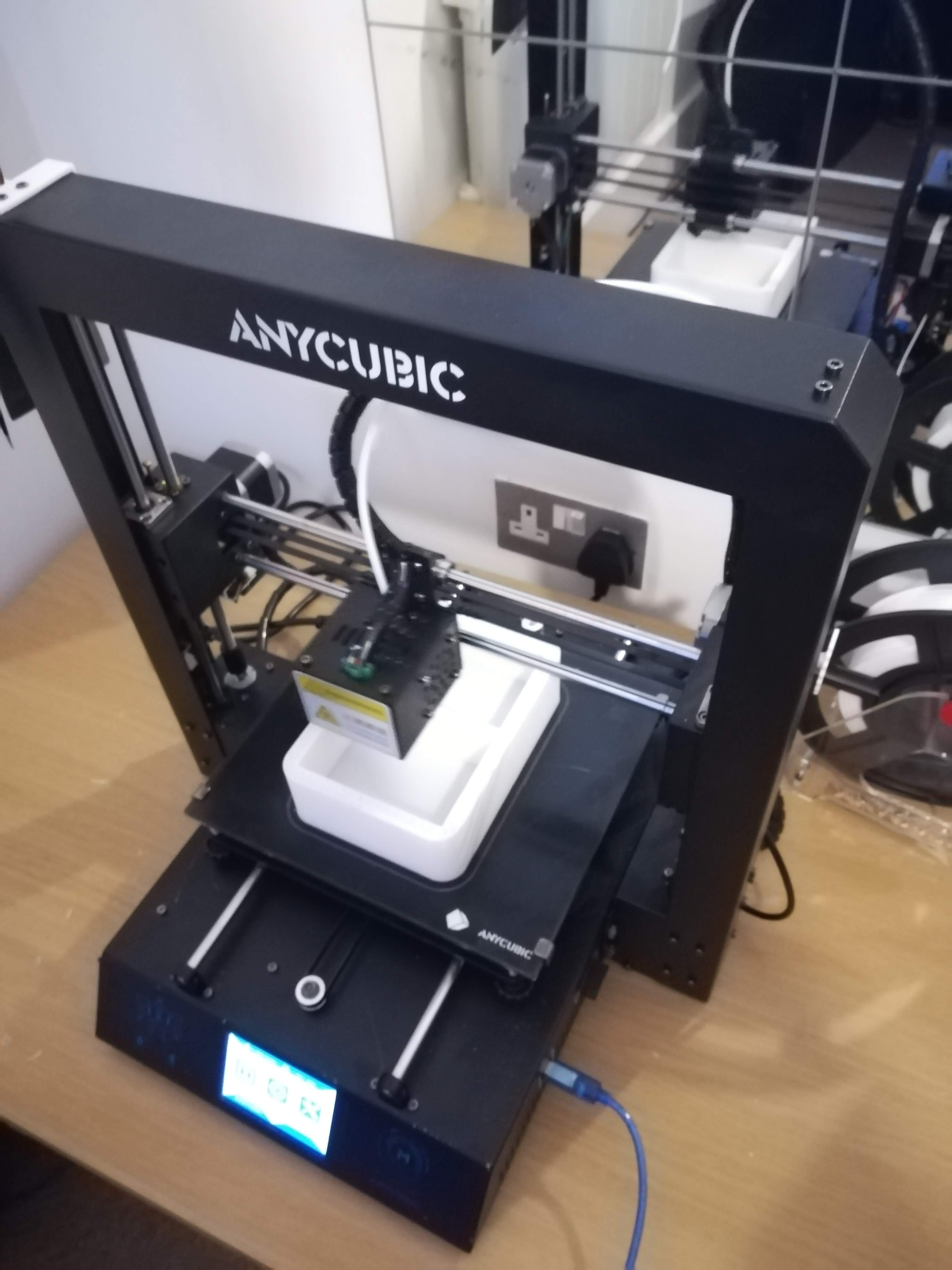 Getting set up
I used Debian 9 as my daily driver OS, so I chose the recommended tools from Reddit for getting set up with 3D printing, I used CURA for my slicing and FreeCAD for any modeling of my own.
The printer I bought worked perfectly out the box, I simply followed the instructions, fed in the PLA filament supplied with the printer, inserted the SD card that came with it which was pre-loaded with a GCode file for two owls. (G-code is the compiled instructions that the printer follows)
These came out great, after that I ran the basic Benchy through the printer to test out my slicer settings (I stuck with the default at first). The results were shockingly good!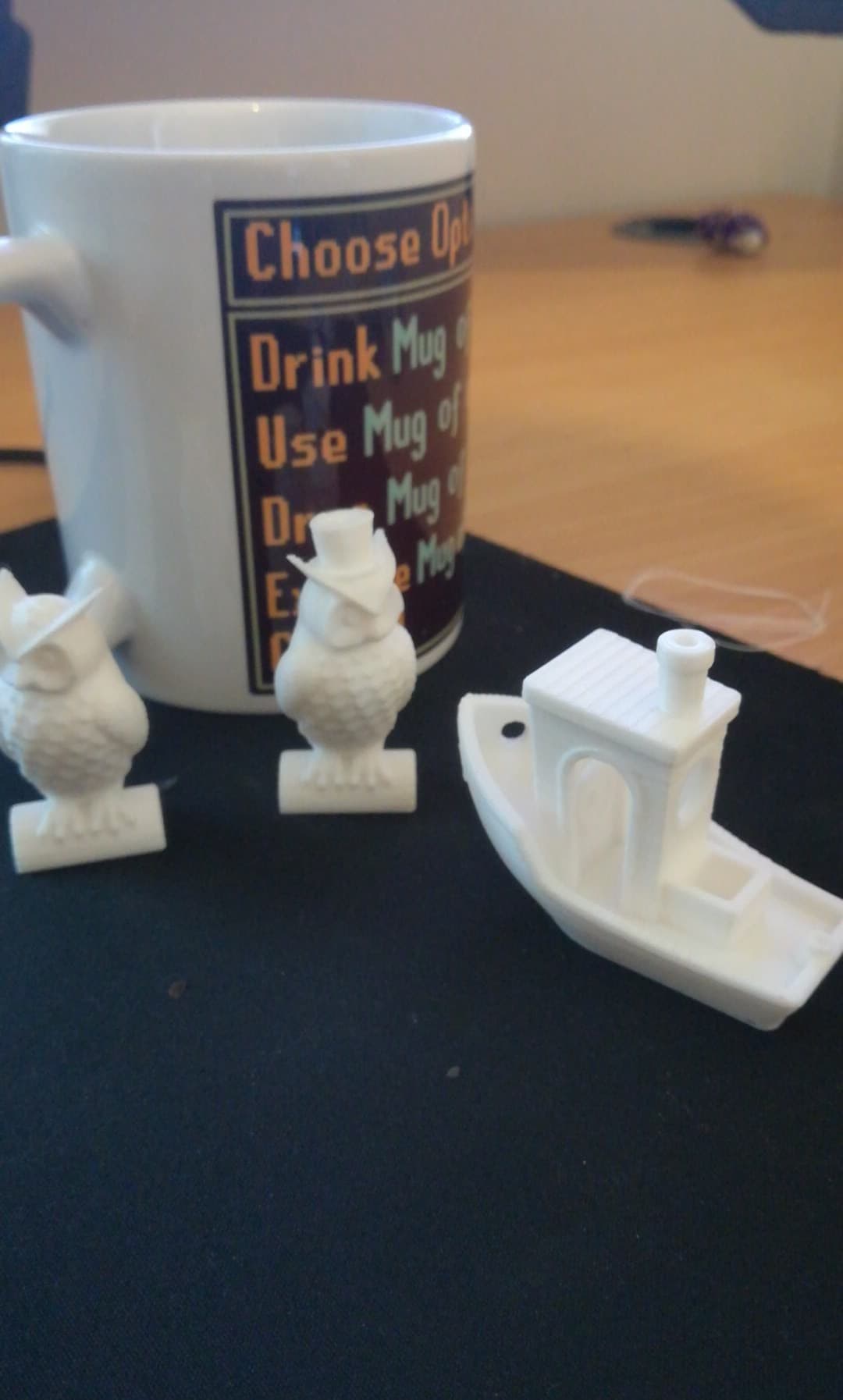 My first published design
In my current office we're all a big fan of the game Two Rooms and a Boom. We've only played it twice, but every time its been a great game for getting people involved and breaking the ice for the start a work event.
We play with the print and play version of the game, which I've put each piece of paper into a card sleeve, along with an old playing card (So the cards don't get ruined of course). Since I got a 3d printer I figured it was the perfect chance to do something for the real world as I'd found nothing to do with our beloved game on Thingiverse.
Thus began, the designing of the simplest box with a the Two Rooms and a Boom logo on top. See it FreeCAD below:
The print didn't come out perfect, mainly my choice to print the lid upside down to save on plastic support waste, resulting in a less polished top surface finish. If i were to print it again I'd maybe design custom support structure to go underneath and print the lid facing up.
Check it out on thingiverse here
Thanks for reading.